Bitcoin is by far the most well-known of the cryptocurrencies and it also has the largest market capitalization. In this article, we will take a look at some alternatives to Bitcoin; from well-established players to odd little niche coins.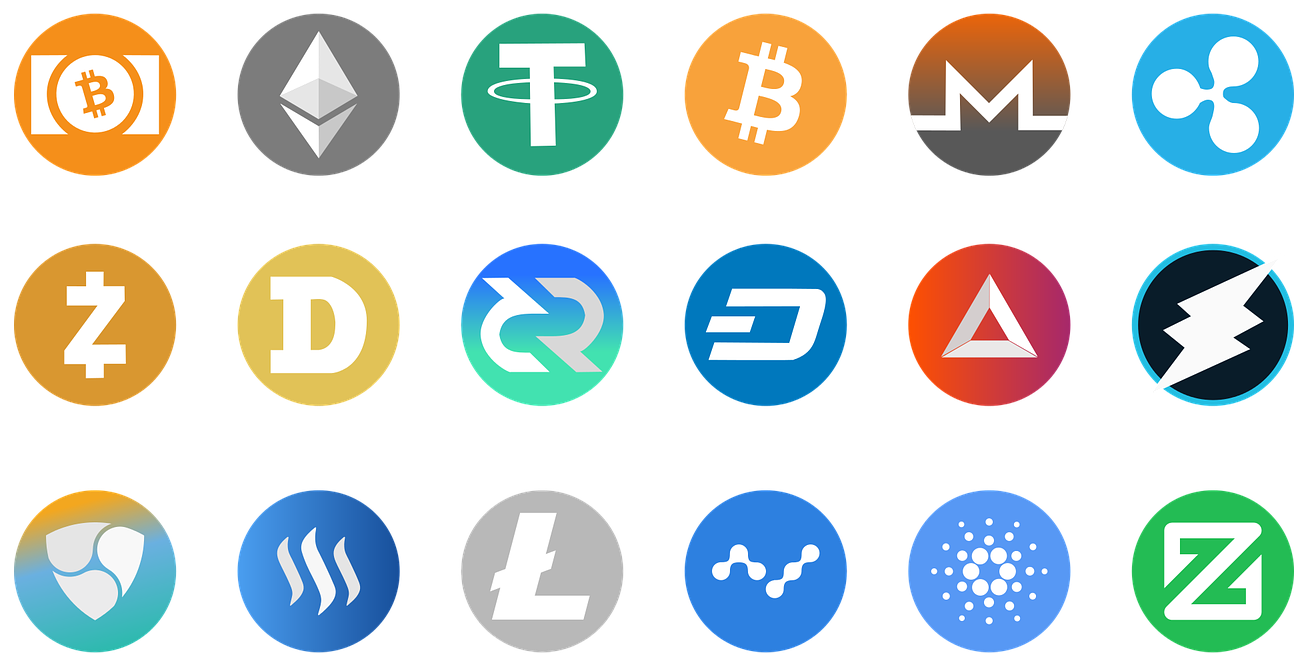 Litecoin (LTC)
Litecoin (LTC) launched in 2011, making it a fairly old coin in the world of cryptocurrencies. Created by MIT graduate and former Google engineer Charlie Lee, Litecoin is similar to Bitcoin in many ways but comes with a more rapid block generation rate, which translates into quicker transaction confirmations.
Bitcoin Cash (BCH)
Bitcoin Cash (BCH) is one of the earliest hard forks of the original Bitcoin. The fork occurred in August 2017, after a debate about scalability. On the classic Bitcoin network, the block size is limited to 1 megabyte. For Bitcoin Cash, this limit has been raised to 8 megabytes. The driving force behind allowing larger blocks was to promote transaction speed.
Ethereum (ETH)
Ether (ETH) is the native coin for Ethereum, a decentralized software platform where it is possible to build and use smart contracts and decentralized applications (dApps). Ether had its official launch in 2015, and is now the second-largest cryptocurrency by market capitalization. (Only Bitcoin is larger.)
It should be noted that in 2016, in the aftermath of an attack, ETH was split into two different currencies: ETH (Ethereum) and ETC (Ethereum Classic).
In December 2020, Ethereum changed from using proof-of-work (PoW) to using proof-of-stake (PoS), to save energy, improve transaction speed, and make for a more deflationary economic environment.
Cardano (ADA)
Developed by a group of engineers, mathematicians and cryptographers, Cardano (ADA) is an Ouroboros proof-of-stake cryptocurrency. One of the driving forces behind the creation of Cardano was Charles Hoskinson, who also co-created Ethereum.
The development group for Cardano took a scientific approach to the project and utilized extensive experimentation and peer-reviewed research. The aim is to eventually be much more than a cryptocurrency system – there is a strong wish to also provide solutions for legal contract tracing, chain interoperability, and more.
Lumens (XLM)
Lumens (XLM) is the native coin for the Stellar network; an open blockchain network designed to facilitate large transactions between financial institutions, e.g. between banks and investment firms.
Even though Stellar was created with the needs of big institutions in mind, it is still open for anyone to use.
Dogecoin (DOGE)
Dogecoin was created as a bit of a joke in 2013, but quickly reached a respectable market capitalization. Instead of just going through a boom and bust and then vanishing into oblivion, Dogecoin kept attracting users throughout the 2010s and remained a fairly popular coin despite a lot of competition. In 2021, the price skyrocketed, pushing Dogecoin into the realm of household words. The avatar for Dogecoin is the famous Shiba Inu meme dog. Notably, the aerospace corporation SpaceX accepts payments in DOGE. The creators behind Dogecoin are the software engineers Billy Markus and Jackson Palmer.
Binance coin (BNB)
Binance coin was created to be the utility cryptocurrency for the Binance Exchange. On this exchange, users can pay their trading fees in BNB and receive a discount for doing so.
The blockchain for the Binance coin is simultaneously the platform for the decentralized Binance exchange. The network relies on a PoS consensus model.
Created by Changpeng Zhao, Binance Coin was originally an ERC-20 token operating on the Ethereum blockchain, before getting its own mainnet.
Polkadot (DOT)
Polkadot (DOT) is the native coin for the network Polkadot. This network was created to facilitate interoperability between other blockchains. The Polkadot protocol connects permissioned and permissionless blockchains (and oracles) so systems can work together.
On the Polkadot network, developers can create their own blockchain while relying on Polkadot's security solutions.
Monero (XMR)
Monero (XMR) is a cryptocoin for users seeking a higher degree of privacy. It is marketed as being more difficult to trace than Bitcoin, Litecoin, etcetera. XMR was launched in 2014, with a strong focus on decentralization and scalability. A solution called "ring signatures" increases user privacy.
Chainlink (LINK)
Chainlink works on a decentralized oracle network. The focus is on providing tamper-resilient inputs, outputs, and computations for advanced smart contracts on any blockchain.
Avalanche (AVAX)
Avalanche runs on a very fast smart contracts platform (time-to-finality).
Polygon (MATIC)
Polygon is a protocol and a framework designed for the building and connecting of Ethereum-compatible blockchain networks.
Tron (TRX)
Tron is the basic unit of accounting on the Tron blockchain, and is also the natural medium currency for TRC-based tokens.
Zcash (ZEC)
This cryptocurrency was created with a focus on privacy and security.